Would you ever put up a building that costs millions only to install cheap window treatments in every room? Of course, you wouldn't do that, because the multimillion-dollar development would suddenly look like a very cheap structure. You want luxury window treatments for high-end buildings. Contractors and interior designers need to make sure that they're working with materials that look every bit as sharp as the buildings themselves do.
Luxury Buildings In Florida
As you might imagine, luxury construction in Florida has historically focused on waterfront property, but inland developments are becoming increasingly popular. Regardless of what they're facing, all exterior windows need to be covered with sheers, shades, or other treatments in order to block out morning and noon sunlight.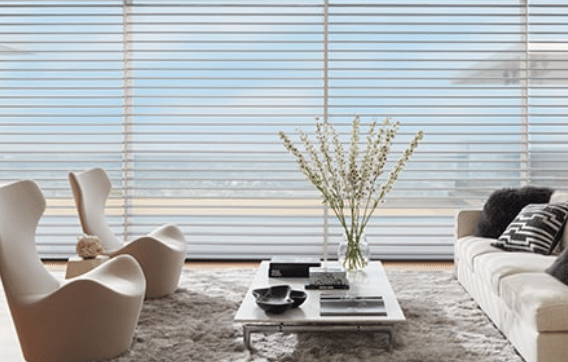 Luxury Areas Requiring Light Control
Some developments will actually have a separate area that's designed for relaxation. Others might have a dedicated game room. In either case, you'll want to be able to regularly raise and lower shades or curtains to keep up with the position of the sun during the day.
At certain hours, people enjoying these spaces might want to let more light into a room. The use of light filtering treatments is usually preferred by interior decorators when dealing with these sorts of designs.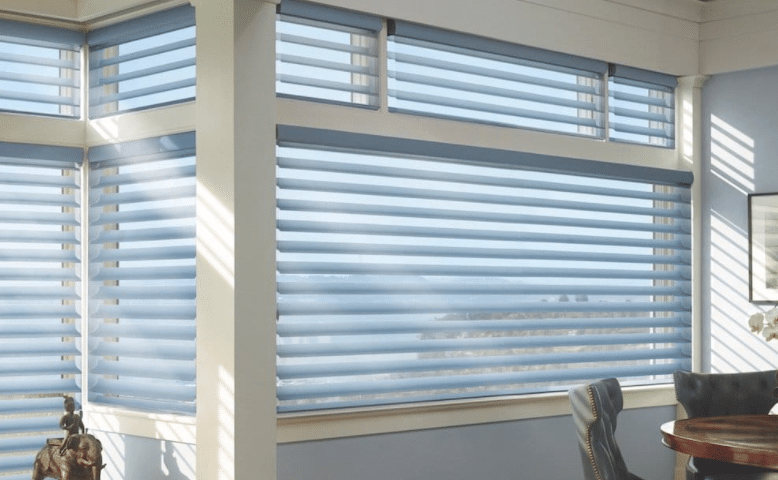 Luxury Window Treatment Ideas For Florida Homes
Individual residences aren't like other high-end developments. You need to tailor all of the window treatments to smaller sizes in many cases. Interior designers who are working with larger farm-style homes, however, will also have to consider the possibility that some bay windows or other odd shapes will make the installation a little more problematic. Hunter Douglas and our suppliers have made it easier to deal with these challenges.
They've also made it easier to deal with privacy-related issues. Designers who want to protect the privacy of their inhabitants might want to give Luminette treatments a try since these can help to dramatically reduce the risk that people would be able to look into a specific room once they've been installed.
Luxury Motorized Window Treatments
Motorized window treatments are a must for higher-end developments that are designed with convenience in mind. By incorporating remote controls or even smart technology, motorized treatments can make increasing or decreasing the amount of light in a room a breeze. While these might not necessarily be expected by all tenants, they certainly are something that real estate agents will love to mention when it comes time to show a property. They also look great on the listing.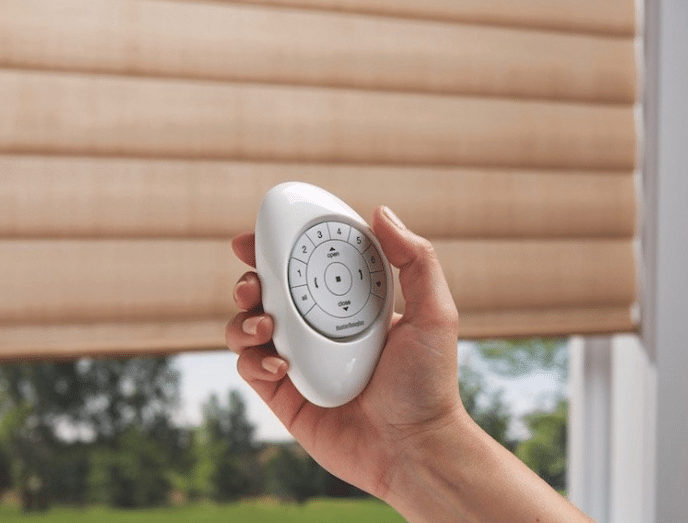 Matching Window Coverings To High-End Buildings At Reef Window Treatments
High-end developers should feel free to look over our full catalog. There's a good chance that you can find something at Reef Window Treatments that'll look great at your new building project without running up costs any more than they already have.
Just like with any other development, you'll want to take a few minutes to jot down the dimensions of any windows you plan on covering. Once you do, you'll be able to match one of our packages to your project. Those who need some more information before they make a decision should feel free to contact us online today.