When you think of window treatments, you probably don't think of your bathroom at all. Just like any other room in your house, however, your bathroom needs some kind of coverage and it helps if said covering is attractive as well as functional.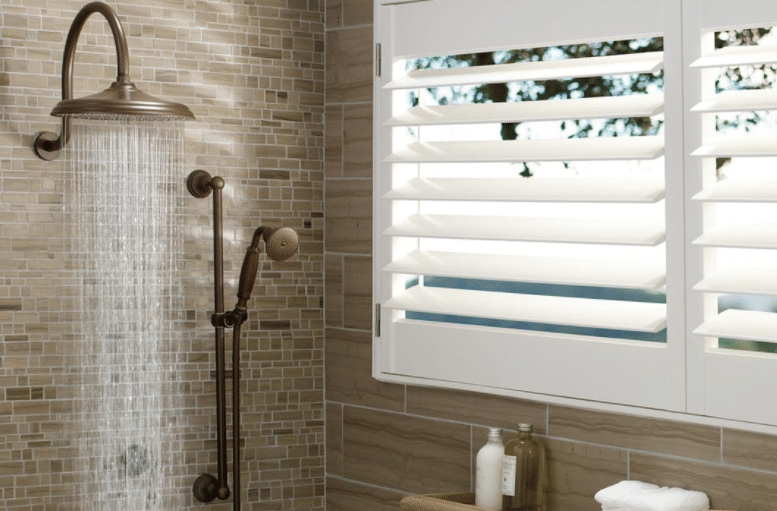 Bathroom Window Coverings
Durable moisture-resistant bathroom shades, like EverWood alternatives, are a very popular option for those who are looking at redressing their bathroom. Window treatments in this part of the home have to be able to hold up to quite a bit. 
This durability is why designers have come up with a number of rather unique choices. Keep materials in mind if you're picking out shades for a particularly humid bathroom or if the windows are near your shower stall.
The Benefits Of Bathroom Window Shades
Anyone who is still on the fence about blinds in their bathroom should check out these major reasons why you'd want to install them.
1. Privacy
The bathroom is perhaps the most intimate area in a home, so you don't want anyone looking in. Privacy reasons are probably the biggest ones that prompt people to install shades in a bathroom.
2. Temperature
You don't want to allow the weather to heat up your bathroom too much. By installing shades, you can block out some of that heat and keep things at a more reasonable level.
3. Light Control
When you block out the sun, you're also blocking out some of the visible light that can create a glare. For both of these reasons, you might want to consider installing solar shades that are specifically designed with this kind of use case in mind.
4. Easier To Use Than Draperies
Drapes are gorgeous in many circumstances, but they can get wet and soggy over time when used in a bathroom. Shades may be more compact and therefore more functional in this kind of environment.
5. Decoration
It can be hard to dress up in a bathroom. Simply adding window shades can go a long way toward making it look great.
Cover Your Bathroom With These Shades
Modern Roman shades, among many other styles, are going to be a great pick for bathrooms that have larger windows. While these windows might appear rather picturesque, they can actually be a problem as far as security and privacy are concerned. 
Using a set of shades like this can help to dramatically reduce the risk of people seeing in while also reducing the amount of light and heat. Palm Beach Polysatin shutters may be one of your better options because these tend to be more resistant to moisture.
Learn More About All The Shades From Reef Window Treatments
We try to pay an equal amount of attention to every room at Reef Window Treatments. As a result, we invite you to look at these fine options for your bathroom. 
Are you ready to find out more about the type of shades that would go best in your specific bathroom or even any other room of your home? Make sure to contact our team online.