The most pleasant home gardens in South Florida provide generous shade to homeowners and their guests, and they do so with exterior blinds. At Reef Window Treatments, we specialize in beautiful window coverings for the home. We believe light to be the most important element in any given space, this is why we design and manufacture window treatments to provide you with light-filtering techniques to enhance your home's ambiance. 
Benefits of Exterior Blinds for Your Home
Here's something ironic about residential architecture: You see a lot more awnings, louvers, and outdoor blinds in Europe than in South Florida despite the latter region getting considerably more sunshine when compared to the former. Exterior blinds are part of a residential design trend that can be traced back to the elaborate gardens built during the Mesopotamian period; the idea is to provide both style and functionality to outdoor spaces in climates where the summers are long and sweltering.
The benefits of awnings and exterior blinds boil down to reducing the amount of solar energy in both outdoor spaces and home interiors. Let's say you are a lucky Miami homeowner with a summer kitchen and an outdoor dining area next to the swimming pool; installing exterior blinds will not only make cooking and dining more enjoyable but will also lower the amount of heat being transferred to the adjacent living spaces in the house.
Trends in Exterior Blinds
If you have seen neighbors installing outdoor blinds and shades recently, you can thank the Mediterranean revival style of residential architecture for this trend. Homebuilders across South Florida have been borrowing style elements from the Mediterranean for a few decades; it all started with the visions of Addison Mizner for Boca Raton and John Ringling for Sarasota. The Spanish Colonial and Mediterranean revival styles have endured in South Florida, but they only extended to outdoor living spaces starting in the 1990s.
We are now seeing more homeowners choosing exterior blinds and other treatments to provide nice shade in their backyards, patios, gardens, and swimming pool areas. This trend is not limited to single-family residences; boutique condominium towers in Miami Beach install awnings and various shade mechanisms in shared outdoor spaces, and we all know about the bistro blinds at fancy sidewalk restaurants and cafes along Ocean Drive.
Exterior Blinds and Shades
At Reef Window Treatments, we offer various solutions for residential and commercial properties. A popular brand of blinds is Hunter Douglas, and you have choices ranging from hardwood to advanced laminate materials. If your outdoor spaces are oriented in such a way that they are beaten by merciless sunlight a few months out of the year, you will want the most durable materials.
Exterior Blind Installations by Reef Window Treatments
We can provide you with various ideas on how you can adjust and reduce solar energy in your outdoor areas. Our consultants will inform you about the best strategies; for example, if you have a granite countertop in your summer kitchen, you will want to place a shade or blind treatment to protect the natural stone surface from constant exposure to ultraviolet rays. We will offer you custom window treatment solutions that your Miami home needs.
Learn More About Exterior Blinds
Contact us today to get ideas about the exterior blinds and shades that will be more suitable for your garden and outdoor spaces. You don't have to settle for covered lanais; we can design custom shade solutions and treatments that will make your outdoor spaces feel very refreshing.


Summary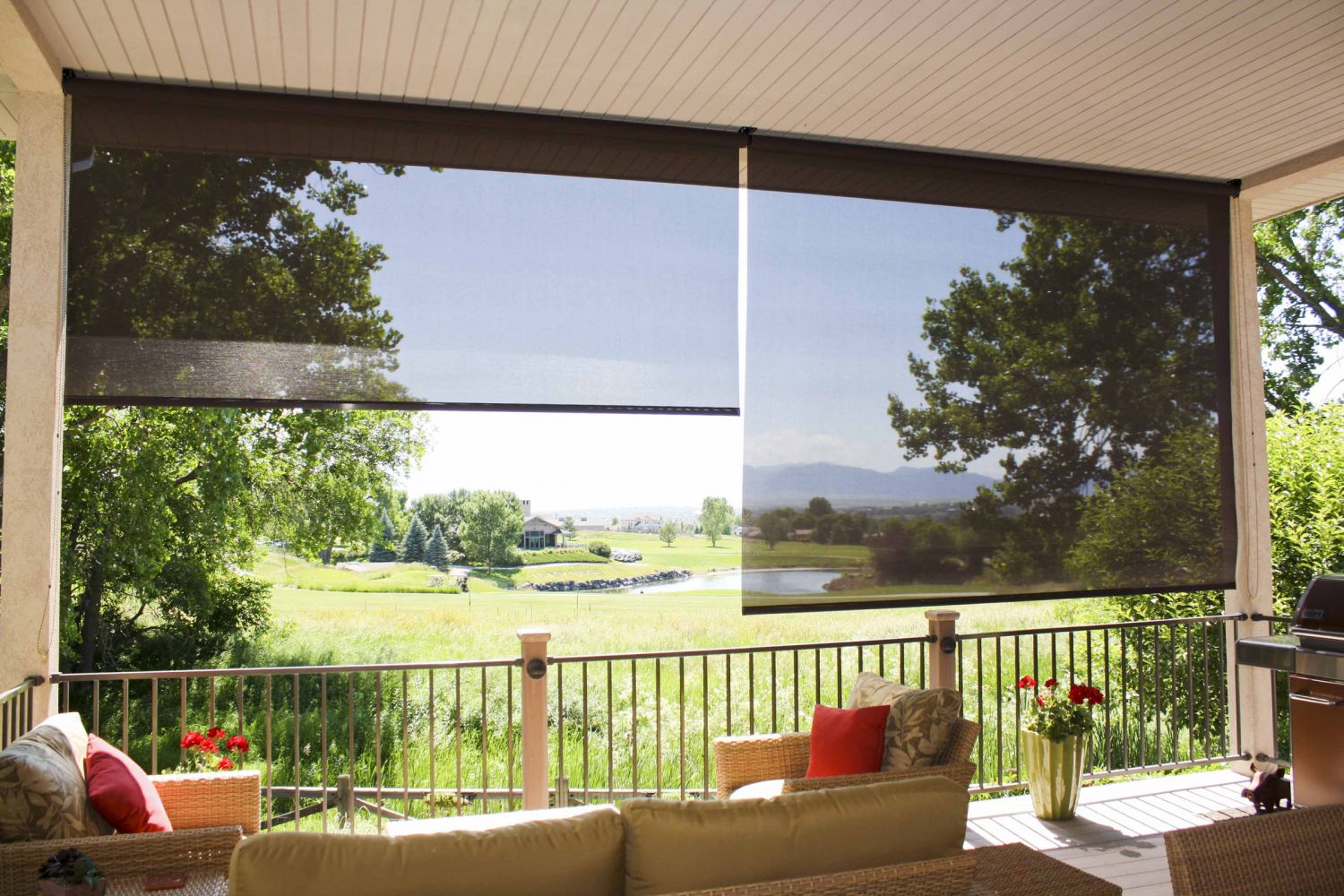 Article Name
Exterior Blinds For Homes With Gardens
Description
Exterior blinds add exotic appearance and protect belongings of home with gardens. Discover the outdoor design ideas with blinds and see the benefits at our blog.
Author
Publisher Name
Publisher Logo