You can start beautifying your home today by adding the elegance and beauty of custom drapery and valance installation. These two window treatment specialties are perfect for adding an amazing finishing touch to your windows. You can always count on us at Reef Window Treatments for the very best in drapery design and complete window solutions that are available in a number of great styles. That means that everything from basic pinch pleat draperies to super-sophisticated top treatments can be yours. All you have to do is ask.
Automated controls and sensors can be added to any of our selection of stylish drapes for providing automatic open and close features as desired. In fact, they can even be controlled when you are not home. In addition, when you're away from home, they add additional security with the illusion of that at-home look. This can be very helpful in protecting your valuables from the damaging sunlight. You can ensure proper amounts of daylight for your pets and plants and even help to control your energy bills.
The Perfect Fit to Your Miami Home
You can always count on us for ensuring the ultimate perfect fit. Our staff is highly experienced in the proper measuring and installation of all types of draperies, shutters, and shades. Why not let us measure your windows and install your new automated window treatments? They make life so much easier and your home look so much better.
Just think how sweet life could be if you could open your drapes smoothly with just the touch of a button or even your voice! Put an end to yanking on those heavy strings and eliminating the need for accessing hard-to-reach places. The automation mechanism is discreetly mounted so that it is out of sight as well as amazingly quiet and extremely reliable.
The Best Installation & Prices
Here at Reef Window Treatments, we're proud of the fact that we carry an extensive fine drapery fabric selection. In addition, our experienced staff is always available for helping you with the task of choosing textures and colors. We are the Miami automated drapery installation specialists. For convenience, security, energy savings, furniture protection, and just plain elegance, we are able to install automated draperies for the best fit as well as the best prices in Miami.
Contact Us Today
People in Miami want the highest-quality and most attractive window treatments for their homes. If that sounds good to you, then just contact us at Reef Window Treatments in Islamorada. If you prefer, you can simply fill out our convenient contact form and we'll get right back to you with more information.


Summary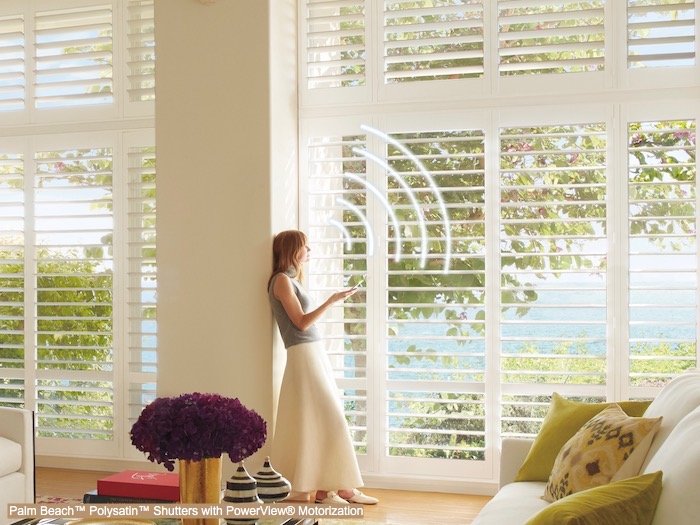 Article Name
Automated Drapery Installation and Pricing in Miami
Description
Reef Window Treatments provides a wide selection of motorized blinds, shades, and sheers. Serving customers in Islamorada, FL and surrounding areas.
Author
Publisher Name
Publisher Logo