Coastal architecture is not limited to beachfront homes. In South Florida, we are blessed with canals, lagoons, bayous, rivers, lakes, ponds, and creeks that provide nice views of the water, and this is why the most popular architectural styles are of the coastal kind. Mediterranean revival, Cape Cod, Caribbean, and Key West homes often feature windows designed to bathe interior spaces with sunshine; we are talking about windows that deserve nice treatments such as tropical shades.
What You Should Know About Tropical Shades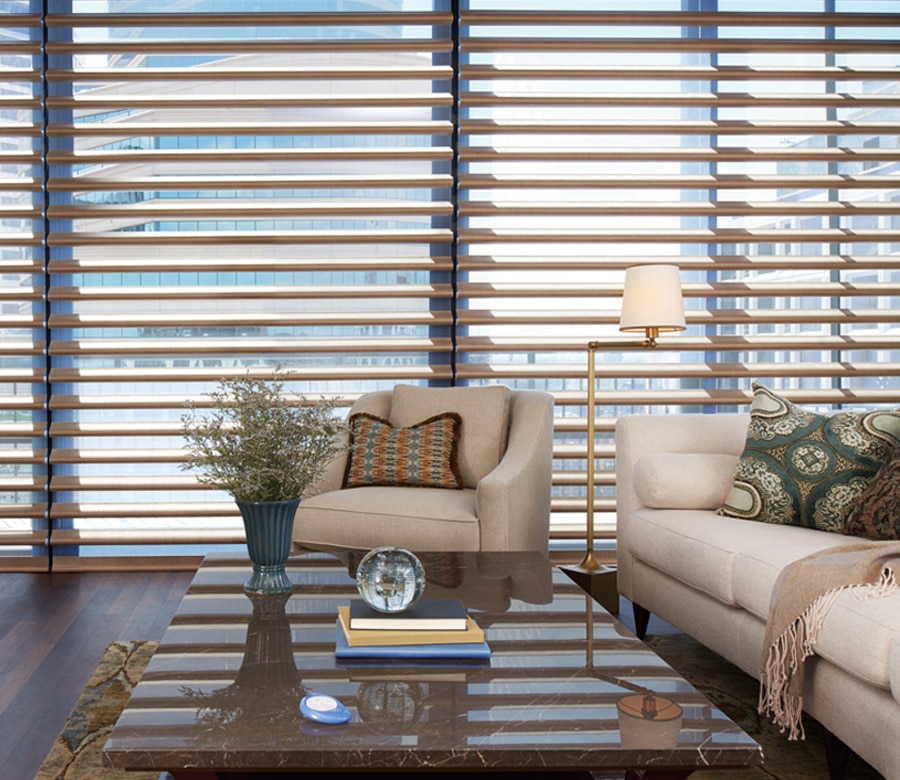 The reason tropical shades are perfect for coastal homes is that they are the only window treatment you will need. Some people like to combine plain shades with curtains, but this is not necessary with designer shades that feature colors, textures, and patterns. With the right shades installed, you can not control natural lighting while at the same time maximizing privacy and decorating your living spaces.
Here are some of the most popular tropical shades offered by Reef Window Treatments:
Whenever you have windows facing the water, reflection from the surface will amplify the UV ray effect of sunlight coming into the house. In this case, designer screen shades are highly recommended because they provide maximum UV protection; plus, they come in a variety of stylish fabrics to match your interior decoration.
The Hunter Douglas Sonnette line of cellular shades offers distinctive looks and unique functionality. These motorized shades can be discreetly operated from a smartphone app or with a gentle touch. From a distance, they look like a modern painting; from up close, they resemble futuristic horizontal blinds. Even though Sonnette shades include advanced fabric technology and can even be programmed to lift and lower on their own, their aesthetic design will match traditional decor.
For the ultimate in light diffusion, privacy, and style, we strongly recommend that you consider banded shades in your beach home. These shades combine sheer and solid fabrics that you can easily adjust in order to control lighting; you have the option of partially letting some natural light come through or completely darkening the room for maximum privacy. Similar to other Hunter Douglas products, banded shades are covered by a lifetime warranty.
Learn More About Tropical Window Dressings
At Reef Window Treatments, we understand the nuances of coastal architecture and interior design. From our office in the Florida Keys, we have installed quite a few tropical shades at waterfront homes all around the South Florida region. We are an authorized dealer of Hunter Douglas products, and our interior design experts have years of experience dressing up windows. Should you have any questions about how to enhance the look of the windows in your home, please feel free to get in touch with our office.