When it comes to large window coverings, you want something that's going to fit your windows as well as your particular tastes. Depending on the type of design features you currently have your house decked out in, there are a few different options you have to pick from.
Fortunately, these are all flexible enough that you should be able to find something that looks perfect with the home furnishings you already have.
Modern Living Room Window Treatments
Consider the following designs and picture them in your own home. Chances are, one will click in your mind's eye as perfect for your current setting.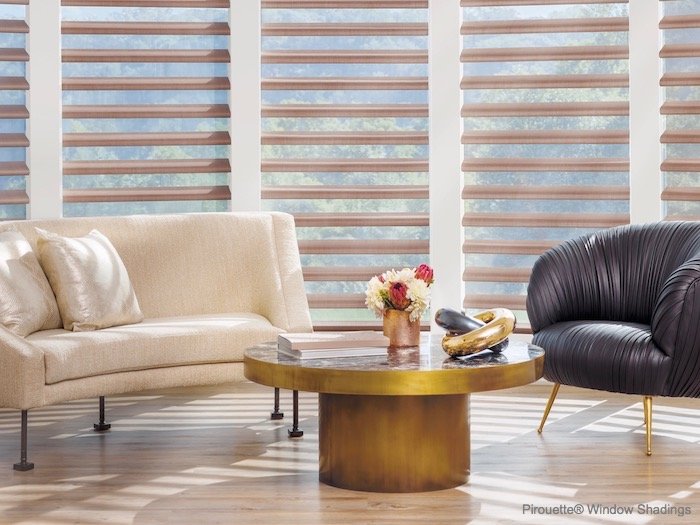 Pirouette is a line of window shadings that offer a series of soft horizontal vanes, which are all made from fabric and attached to a single sheer piece of backing. This provides an enhanced level of view to the outside while still helping to protect your privacy. You'll even be able to enjoy the fabric on the inside, which is a design feature that you more than likely wouldn't ever get from a more traditional piece of drapery.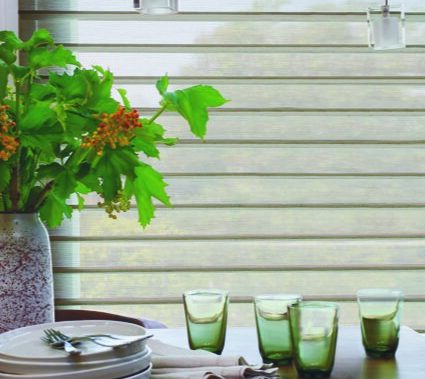 Like the similarly named Pirouette line, Silhouette® is a line from Hunter Douglas that's largely made up of a set of soft adjustable fabric vanes. The big difference is that they look as though they were floating between a pair of fabric panels, which gives them the ability to diffuse the harsh light of the sun while still making it nice and usable for inside residents. All you have to do is tilt the vanes in a way that helps you achieve your desired level of light and, at the same time, how much privacy you're looking for.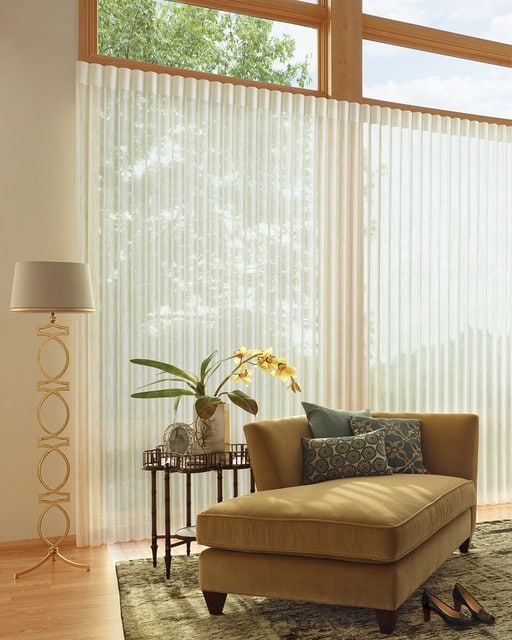 Those who are looking for something that's suitable for truly wide windows and even sliding doors will want to look into the Luminette line, which comes in an array of different drapery-like designs as well as more traditional sheers. That means you'll have complete control over the level of light and privacy you get even if you have a genuinely massive piece of glass in your home or place of business. This line offers more than enough options to fit into almost any kind of setting, so you might think of these for more than just your living room.

If you're looking for a rather unique design but you still want the convenience of a roller shade in your living room, then you'll want to consider the Sonnette product line. These are designed with energy efficiency in mind, which has made them a great option for those who have a bank of windows and want each one to receive a separate treatment. Each Sonnette piece is made out of two different fabric layers, which join together to provide an exquisite glow.
Custom Living Room Treatments Worth Looking Into
Depending on the specific type of windows you have, you might want to consider a custom option. Make sure to talk to Reef Window Treatments by contacting us online so we can put together something that fits your needs and your home's dimensions.

Summary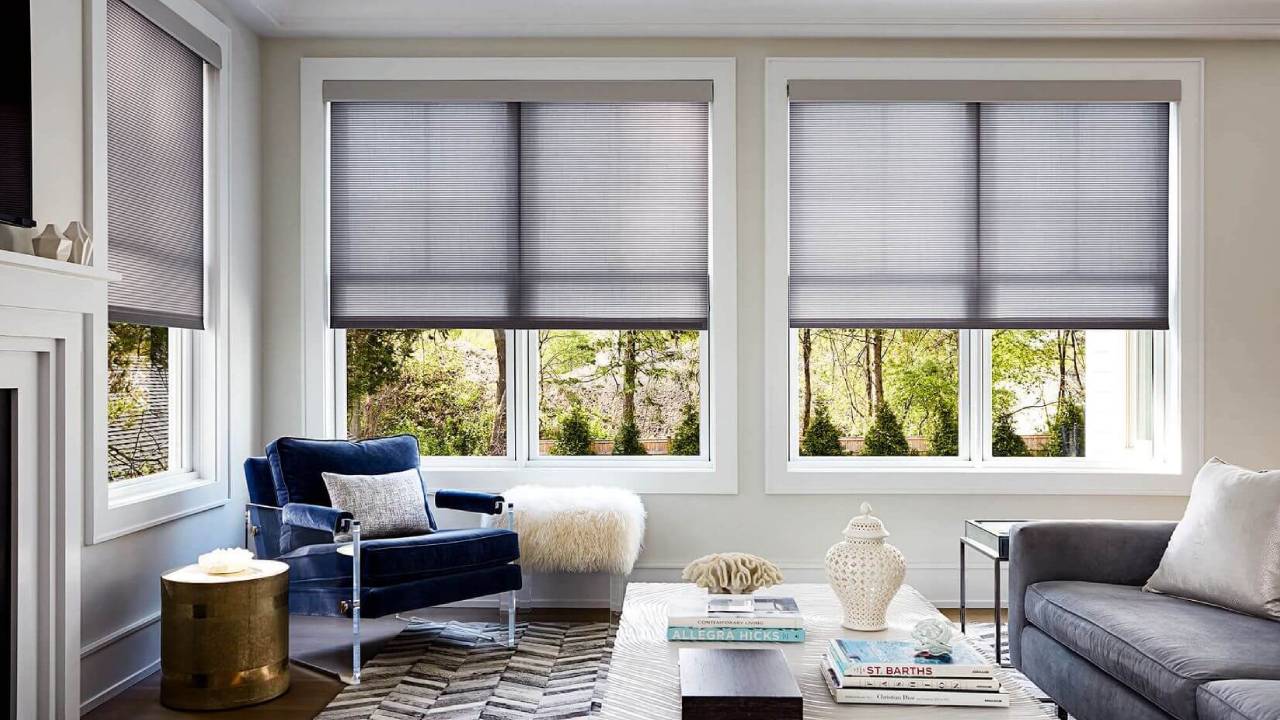 Article Name
4 Large Window Coverings for Miami Homes
Description
These window coverings for large windows special pieces of Hunter Douglas. You may be considering how to cover your large window while creating a well-decorated room. These ideas will help you to decide.
Author
Publisher Name
Publisher Logo