Glass doors can be one of the biggest sticking points when putting together modern decor for a private home. On one hand, you don't want to just blank things out because that defeats the purpose of opting for a modern minimalistic style of design. On the other, you don't want to sacrifice anything in the way of privacy.
Fortunately, there are several ways that you can use standard pieces from Reef Window Treatments to completely revamp your glass doors. Here are some tips for how to cover glass door:
Privacy Glass Door Coverings
Homeowners who want to rework their existing door coverings should check out the following window coverings.
What's great about the Silhouette® line is that it's so flexible, which is precisely why it's become attractive to those who need to cover a glass sliding door or other similar arrangements. These traditional window shadings have lead the industry for approximately the last 25 years, but that doesn't mean that they've at all lost their modern look. In fact, they'll more than likely stay more modern-looking over the long term than many other styles. They offer sheer facings that let you see the outside while still maintaining a great level of privacy in the process. Best of all, they don't come with any sort of cord or tape to muck things up.
Depending on the exact shape of the glass door you're working with, it might be possible to fit a set of vertical blinds in a very aesthetically pleasing fashion that also, in turn, provides a great deal of privacy. Custom-made vertical blinds come in a wide variety of fabrics. These include vinyl, aluminum, wood, and even some wood alternatives. Perhaps most importantly, some of these are suited to preventing the spread of ultraviolet light, which can help to reduce the risk of sun damage on top of providing you with a level of privacy.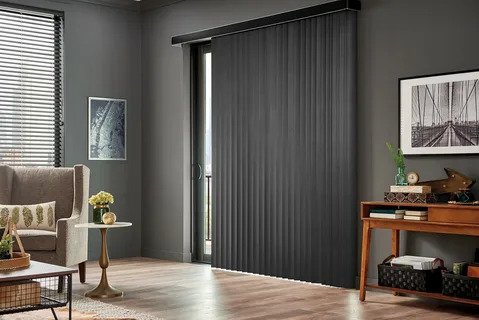 While you might not normally think of drapery when you think of patio doors, there are certain types of architectural features that can be dressed up using them. In doing so, you can certainly block out prying eyes without ruining the flow of a room. Some interior designers who prefer to balance practicality with appearance have come up with some very unusual was of making use of this kind of treatment.
You might be thinking in theory that you could add motorized technology to many different types of covering, and you'd be right. However, it bears mentioning when it comes time to cover glass doors because you might find that including a motorized switch along with your choice of window covering will go a long way toward balancing out the issue of convenience with a genuine level of privacy.
Getting the Right Glass Door Treatments for Your Home
If you're in the process of redoing your own homestead, then make sure to contact Reef Window Treatments. We'll put you in touch with an experienced representative who has what it takes to get you the kind of treatment you need for your own glass doors.

Summary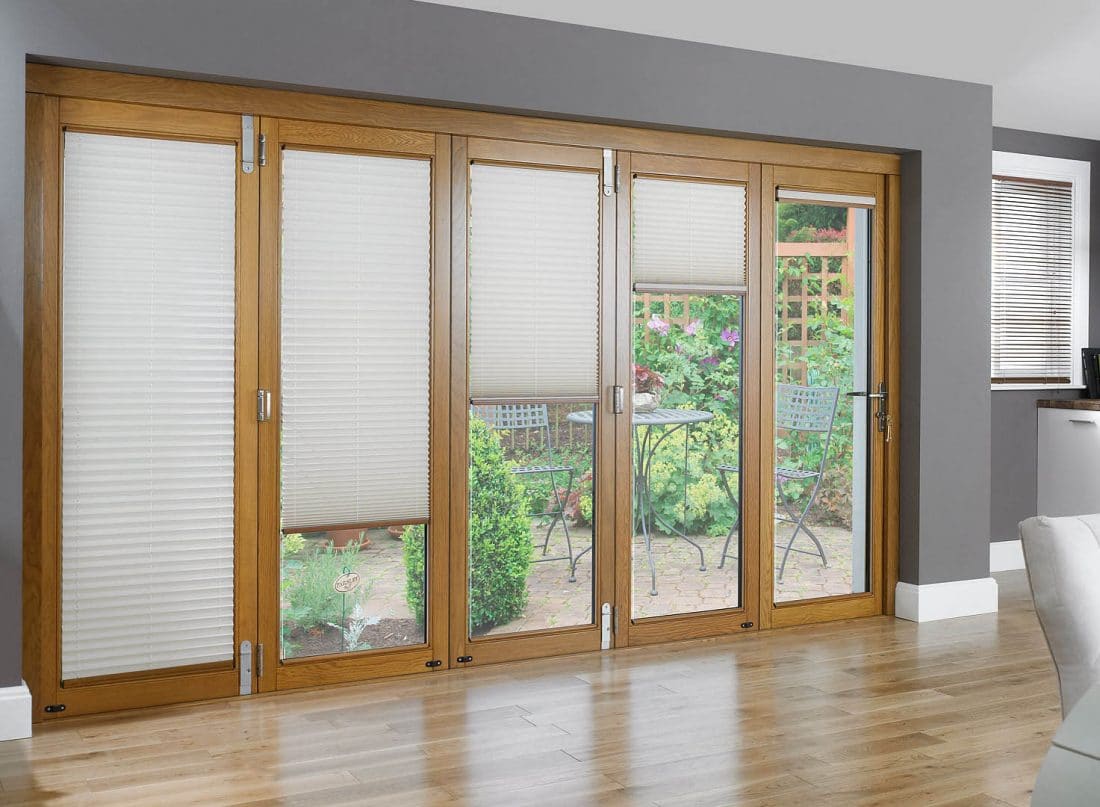 Article Name
4 Modern Ways Cover Your Glass Door For Privacy
Description
Discover our 4 modern ways to cover your glass door for privacy at https://www.reefwindowtreatments.com
Author
Publisher Name
Publisher Logo