Southern Florida offers a completely different experience from what you'll find in the northern or central regions. Instead of dealing with the long crowds of traffic outside the amusement parks and the bright lights of the big city, you can relax in your home and enjoy the peace and quiet. You want peace and quiet, and window coverings can help with that.
Multiple nature preserves and parks are just a short drive from your home when you want to get away too. At Reef Window Treatments, we want your home to feel like a castle, which is why we offer so many window treatments that work on the coastal homes found in the area. Get the best fashions that will fit the Palm Beach or Miami atmosphere.
Shades vs. Blinds
One thing to consider as you browse the products that we offer is whether blinds or sheers are better for your home. Blinds come in different designs such as vertical blinds that you can easily push to one side when you head outside. Shades often have a horizontal design. That stretch from one side of your window to the other and go up and down with ease when you want to open the window or close the shades. Roman shades and some of the other products we offer give you more privacy and block out more of the sun and outdoor light.
Shutters
Hurricane season can wreak havoc on Southern Florida. Between the hard rain and the intense winds, your whole home can shake in the middle of those storms. Exterior shutters offer quite a bit of protection from those storms and allow you to sleep comfortably without worrying about the wind-breaking your windows. We offer an extensive line of interior shutters that work just as well. These shutters keep the glass inside the frame if the window breaks and gives you more privacy. We offer shutters with a protective coating that keeps the bright color from fading in the sun too.
Add Some Power
One of the newest products available from Hunter Douglas is the PowerView app, which you can download to any smart device. After you pick your new window treatments and have us install them, you can connect that app to your blinds. With one press of a button, you can open those blinds and let the light stream through your windows. This is a great way to wake your kids and spouse up in the morning, you can also use this app to open and close the blinds when you're on vacation or at work.
Choose Reef Window Treatments
At Reef Window Treatments, we offer products designed to work with the coastal design of your home, even if you live far from the coastline. You can choose classic window treatments for your living room and add something a little funky or modern in your bedroom.
Fill out our online form to learn more. We have the skills and the experience necessary to install all of the top products available from Hunter Douglas.
Summary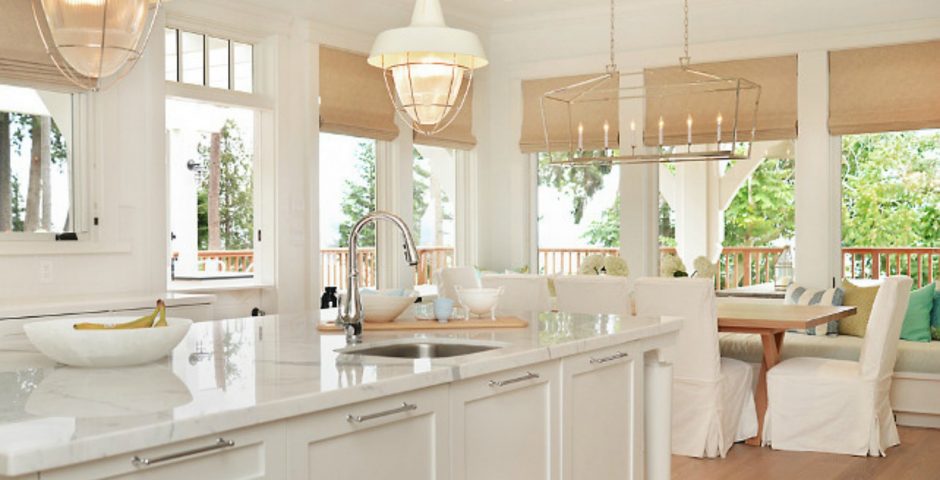 Article Name
Coastal Window Treatments for Your South Florida Home
Description
Coastal window treatments in South Florida ranging from blinds and shades to custom designs. All are available now from Reef Window Treatments.
Author
Publisher Name
Publisher Logo