Motorized Window coverings are the perfect addition to your smart home. If you are familiar with smart lights and smart bulbs respectively, you will easily adjust to your smart windows. In theory, they work the same way, you can adjust the brightness of the light to your liking. Just use a remote control, or an app on your phone.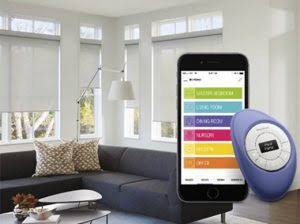 Motorized blinds and shades make the ambiance of your rooms more comfortable throughout the day. They can be programmed to open and close at different times of the day based on your needs and outside temperatures. The program capability is quite beneficial for Miami homes. If you live in Miami, you know that you have to block sunlight for some significant hours. You can schedule your smart windows to close in order to block the sunlight. After the sunlight goes you can reopen your motorized blinds.
On cold days, you can let in the sun and bask in the warmth. When the sun blazes, you can cut the natural light and revel in coolness. So smart window treatments will fit your smart Miami home perfectly.
Reef Window Treatments carries a large selection of Hunter Douglas blinds and shades. These products come with PowerView® Automation — recipient of the 2018 Red Dot Design Award, the most coveted and prestigious designation in the world of design.
Simplify Your Life With PowerView® Motorized Window Treatments
With PowerView® you can control and set up your shades to a schedule using the intuitive PowerView App on your mobile phone or iPad.
You can control your shades using the PowerView Pebble® Control and connect it with compatible whole smart-home automation systems such as:
Amazon Alexa
Siri on your Apple devices
Google Assistant
Nest
Logitech
IFTTT (If This Then That, helps you connect your apps so they can work together)
Once you connect your PowerView to Alexa, Siri or Google Assistant you will be able to control your shades and light aperture with voice commands.
Bring The Comfort To Your Miami Home With Smart Windows
By installing the PowerView App on your smartphone, you will be able to control the light aperture in any room in the house at your fingertips. You won't have to get out of bed in the morning to pull up the curtains. Simply go to the remote control on your iPhone or iPad and your smart windows will come up automatically and bathe your bedroom with morning light.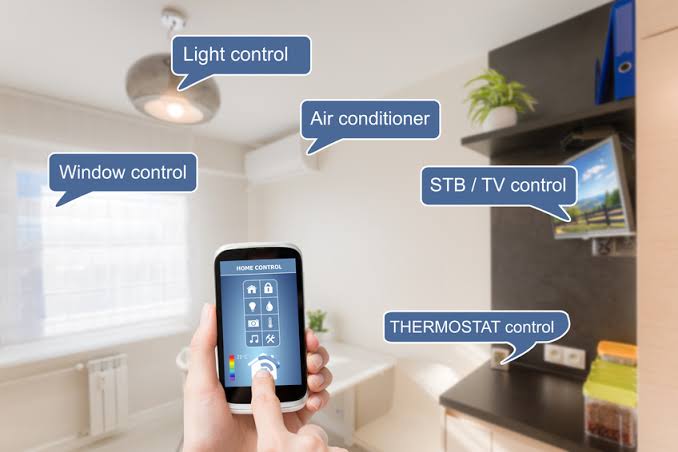 If you are snuggled underneath a blanket watching movies with your family you can go into theatre mode and shut the curtains through the PowerView app without having to move anything other than your finger. With motorized window coverings, the outside light won't create a glare on your TV screen if you are watching movies during the day.
Benefits Of PowerView
Morning light is essential to awaken naturally and without disrupting your REM cycle so you can get a much more restful sleep. When sleeping with blackout curtains, you may oversleep, and miss your alarm causing you to be late to work or other commitments you might have in the morning.
With the PowerView App on your smartphone, you can set up home automation and program the time you would like your blackout shades to go up in the morning to let the light in and wake you up. With motorized window shades and the PowerView App, you can control your roller shades from anywhere in the world. So if you are on a work trip but would still like to wake your children up for school you can set their blinds to go up at the time of your choice.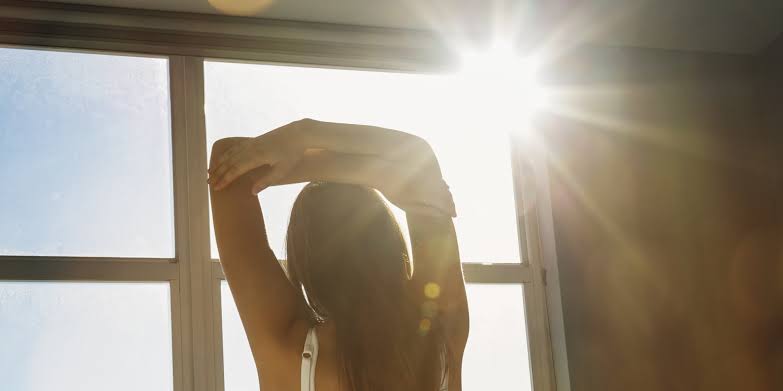 Smartphone controlled room light is as simple as flipping a light switch. Smart windows will make any home a smart home and simplify your life just by connecting to the Wi-Fi.
By controlling the light aperture with your motorized window covering you can also adjust room temperatures. If you would like a cooler temperature you can simply shut the drapes with the PowerView app and won't need ceiling fans or a/c to work harder to cool the room for you. You will be saving money and energy with your motorized window shades.
Contact Us For More Information
Reef Window Treatments specializes in making windows that are the right fit for your house. We understand that different amounts of light can improve the quality and atmosphere of any room, or home experience, this is why we provide motorized blackout shades, motorized window curtains, remote control blinds and more.
Your comfort is our priority. Contact us if you have any questions about what kind of motorized window covering is appropriate for your space. We also welcome feedback and comments if you would like to share your experience with our motorized window coverings.

Summary
Article Name
Motorized Window Coverings
Description
Motorized window covering provides you chic design for your interior home and comfor. You have full control over your window covering now.
Author
Publisher Name
Publisher Logo