Blinds versus shades is a debate that's raged for nearly as long as window treatments have existed. Since many homeowners in Florida would like to block out a little sun and possibly save some energy in the process, this friendly rivalry has become very important for those who live in the Sunshine State.
Depending on the type of home you have, you might actually end up using both in the same residence. It all depends on the type of windows you have and how many are installed in a row.
Take a look at the following window treatments and imagine how they might stand up in your own neck of the woods.
Benefits of Blinds for Florida Homeowners
One of the best things about modern blinds is that they're so flexible. At one point, you could only find hard plastic slats when you were shopping for blinds, and this made it hard to find something that paired well with interior windows. Cadence soft vertical blinds have more in common with drapes than they do traditional blinds, so you can use them on long paneled windows in much the same way that you'd use cloth draperies. Shades couldn't fit into these kinds of situations.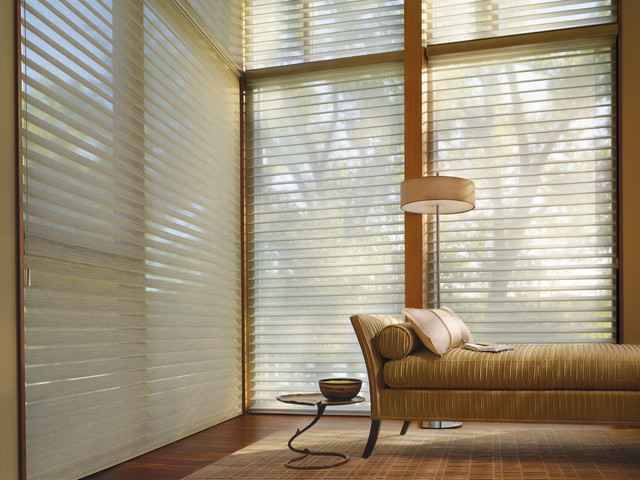 On the other hand, bedroom and living room windows that are in a freestanding arrangement might work best with more traditional horizontal blinds. EverWood blinds are available in a realistic wood-grain pattern that offers all the benefits of modern composite materials without sacrificing the look of natural wood. Those who are disappointed by the way that some shades warp under Florida's famous humidity will probably gravitate toward this style of treatment.
That being said, there are plenty of situations where you'll want to look into shades instead.
Advantages of Using Windows Shades
New developments in the field of shade construction have made it easier for interior designers to create shades that are safe and easy to operate. Solera window treatments, for instance, can be manipulated from the top or bottom easily. This makes them an attractive option for those who want to block the sun coming out of a window that can be hard to get to. Considering the popularity of manufactured housing throughout the entire state of Florida, that's an important benefit to note.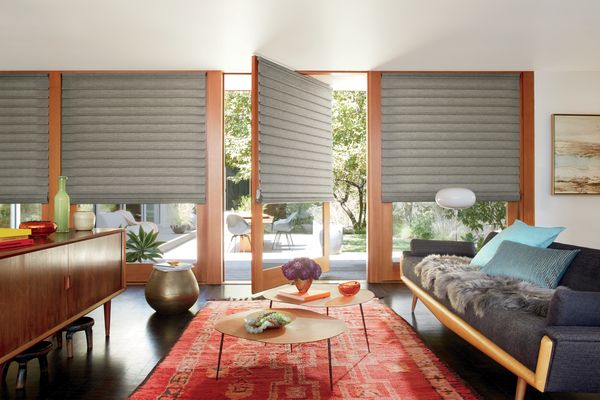 Those who are concerned about energy efficiency at all times of the year have flocked to Duette cellular shades, which trap air in pockets to act as a sort of insulation and prevent cooler air from escaping. This can help to ensure that HVAC units won't have to work as hard even when the temperature starts to climb. Some areas of the state do tend to get colder later in the year, and these shades can also help during those times of the year in a way that blinds never could.
Feel free to contact us online at Reef Window Treatments whenever you'd like to learn more about the different types of window covering options available for your particular type of dwelling.

Summary
Article Name
Blinds vs Shades: Which Is Better for Florida Homes?
Description
Blinds and shades are always the two elements of the comparison. If you are looking for an explanation for which one is better for your Florida home, you may find your answer here.
Author
Publisher Name
Publisher Logo