Matching the type of blinds you need with your specific restaurant layout largely depends on how your restaurant is laid out. A casual place with a small dining room might be able to get away with the most basic blinds while an eatery with private dining for individual parties will probably need to use the same sort of blinds you'd find in a homeowner's residence.
At Reef Window Treatments, we carry a large collection of window treatments for dining areas that will suit nearly any kind of establishment.
Restaurant Dining Room Window Blind Ideas
Those who want something just like you'd find in a high-end home will want to look into these Parkland wooden blinds, which are designed to offer a warm and inviting look. By using advanced finishing technology, these blinds have been treated in such a way that they'll be protected and look amazing for many years to come.
By offering owners precise control over the level of light, Somner vertical blinds are perfect for those who don't want to sacrifice natural lighting for appearance. They're easy to operate and available in a wide array of fabric, aluminum and vinyl offerings. This focus on ease of operation also makes them attractive to those in the restaurant industry, since it enables your staff to simply walk over and adjust them whenever patrons ask them to change the light level in the dining area. Later in the day, you can open them wider to let even more light in as the sun goes down.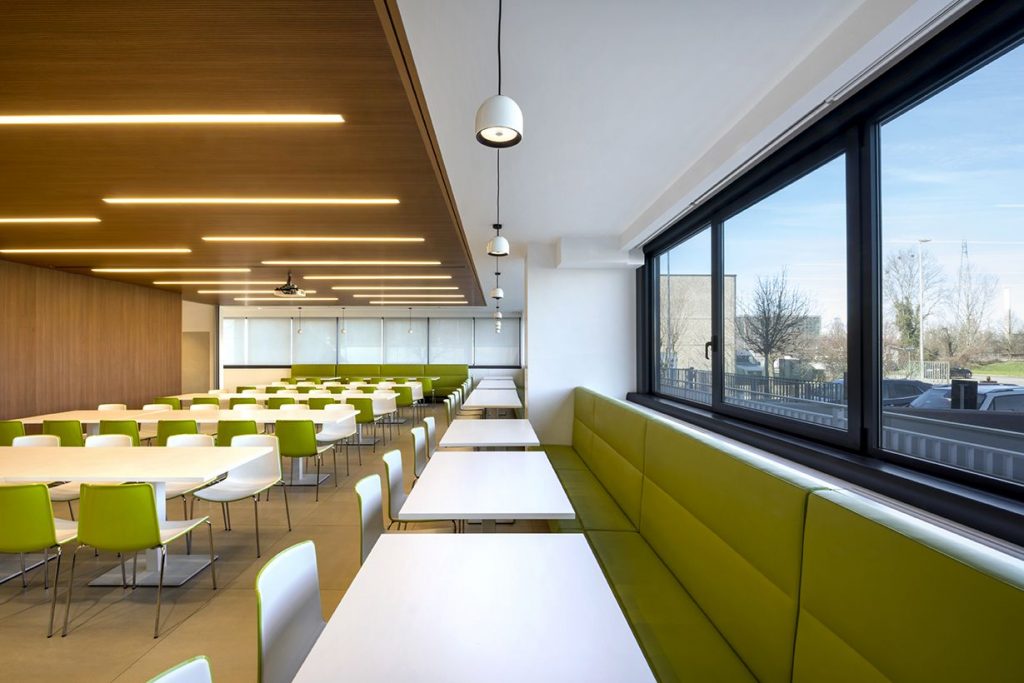 This economical choice is offered in several different styles, patterns, and colors so you can be sure that there's something out there that will suit your restaurant's needs. They're available in fabric, but many restaurateurs will want convenient vinyl ones that are easy to clean.
These blinds offer sleek and thin aluminum slates that offer complete light control without giving off a cluttered look or busy appearance. Property managers can pick from a variety of special finished and textures along with a range of attractive different colors, which should enable them to custom tailor their blinds to the particular type of restaurant they manage.
Those who want something a little more technologically advanced when they pick up a horizontal blind can choose a Modern Precious Metals treatment that's compatible with the PowerView® Automation system. This allows managers to tilt blinds with a connected smartphone or tablet. Some blinds in our collection even feature support for exclusive de-Light™ technology that can hide cord holes and block the light a bit better than the average blind.
At this point, you might very well have a few ideas of your own to try.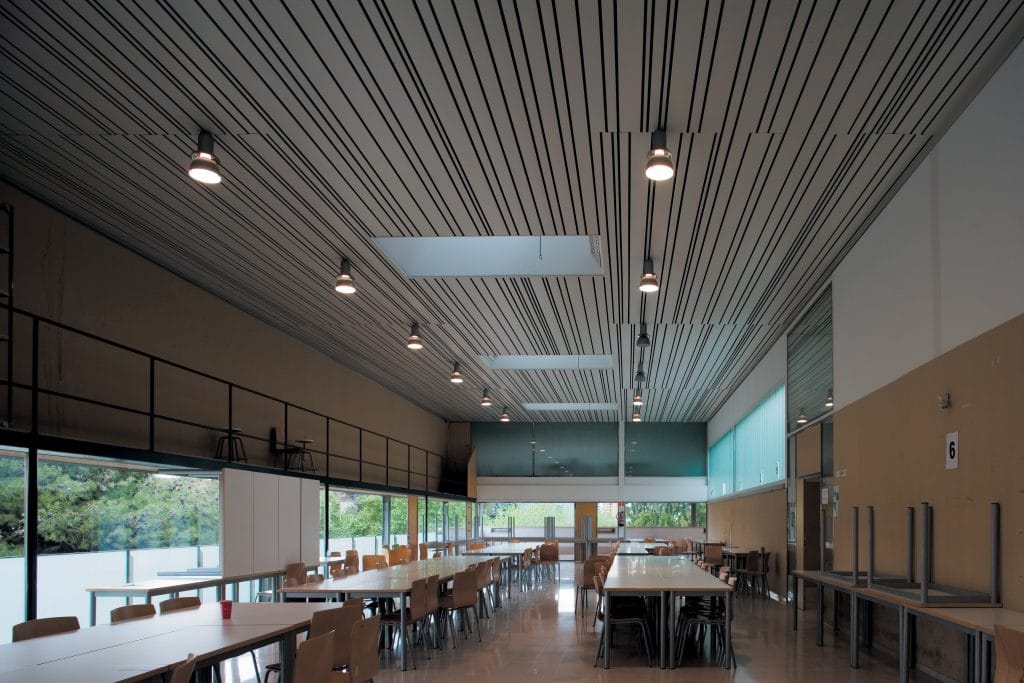 Getting More Ideas for Restaurant Window Blind
No matter what kind of restaurant you manage, you'll want to make sure that you have some way to deal with the light that the Sunshine State is known for. Make sure to contact us online at Reef Window Treatments so we can bounce a few more ideas back and forth and help you get the kind of blinds your small business needs.

Summary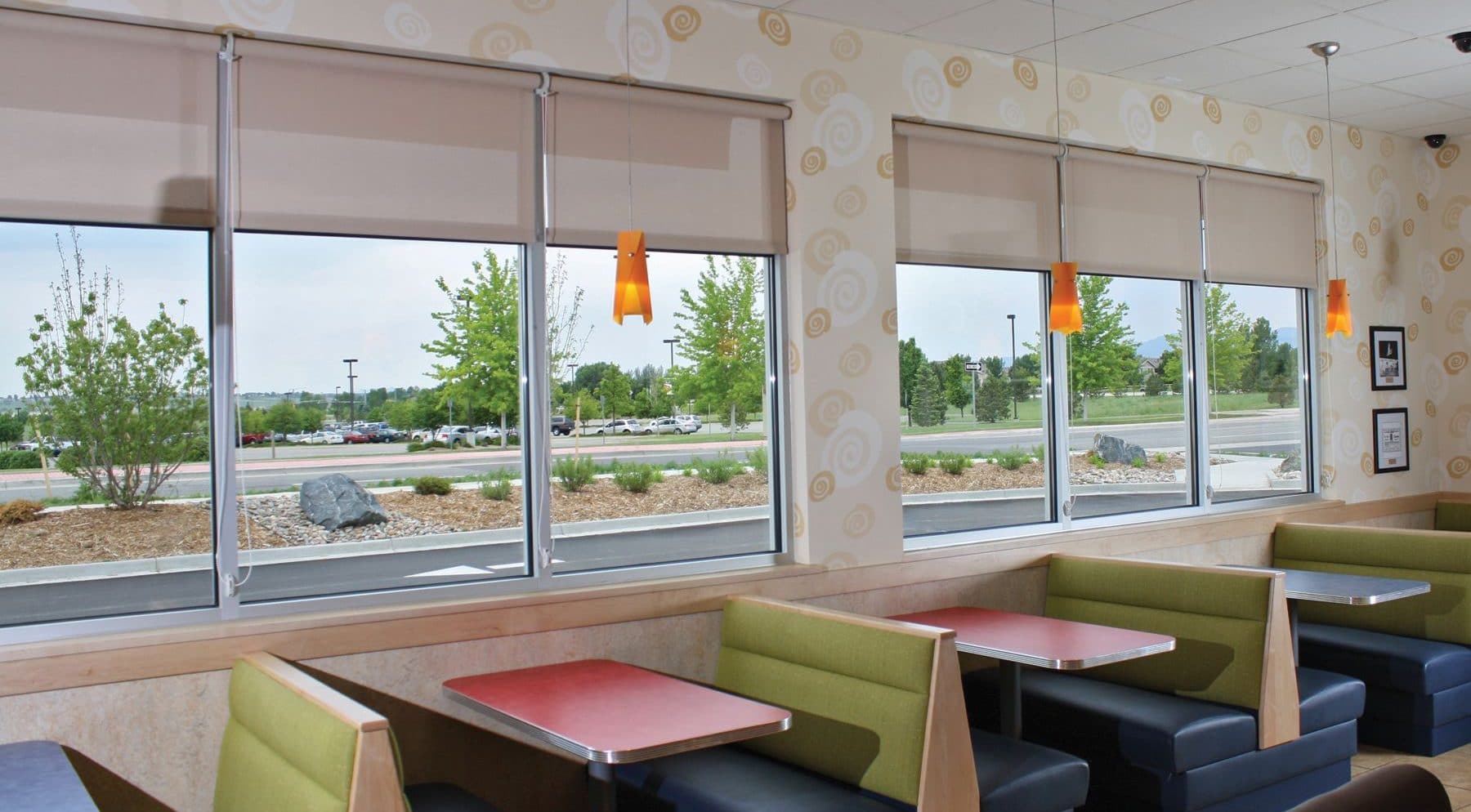 Article Name
Window Blinds Ideas for Restaurants in Florida
Description
Window blinds help you to make your restaurant appear more modern. Discover our Window Blinds Ideas for Restaurants in Florida at ReefWindowTreatments.com! Improve the dining experience that you provide to your customers with restaurant blinds.
Author
Publisher Name
Publisher Logo