In many situations, Miami area residents and those who live throughout Southern Florida have to install specific types of windows and exterior treatments in order to protect against any hurricane-force winds and impacts caused by the weather. That might ultimately limit the amount of freedom you have when it comes time to decorate.
What you might be surprised by, however, is that there are countless designs that should be more than sufficient while also looking great. At Reef Window Treatments, we're more than happy to help with installation and even things like pillows, furniture, and bedding.
At the same time, you might want to consider bringing outdoor window coverings indoors since you have full freedom to do as you wish within the confines of your own home.
Outdoor Coverings For Larger Buildings
Architectural and interior trends are looking back at plantation-style shutters and are quickly coming to replace Venetian blinds with them in many types of homes. Those who have larger luxury properties or commercial buildings will especially like this kind of style because it looks extremely professional.
Interestingly enough, these shutters are remarkably simple. When it comes to interior design, however, less is often more. You often get so much more out of a piece of material that's applied in a subdued fashion than one that's quite visually loud.
Keep in mind that being subdued doesn't mean that they lack important features. Classic Heritance hardwood shutters are made from genuine authentic wood and leverage dovetail-style construction to improve their strength and the level of durability they offer.
Call Us To Learn More About Outdoor Coverings
Tell us what you need and we will help you to find perfect Window Treatments
UV Resistant Outdoor Window Shutters
Palm Beach Polysatin shutters are another great style, that might be an excellent idea for those who are looking for something that won't discolor in the sun. They're made from UV-resistant Polysatin compounds that are guaranteed to not warp, crack, fade or peel. This makes them an ideal choice for areas that get quite a bit of sunlight inside.
Think about what happens when you leave a bookshelf or piece of furniture with curios on it in front of a window. Over time, many of the objects in question will start to change colors and possibly even crack. As you might imagine, this problem becomes even more severe for those who live in particularly sunny climates like those in southern Florida.
That's why so many decorates are now coming up with unique ideas that revolve around this kind of designer treatment. Unlike many other options made with durability in mind, these truly are made for those with discerning tastes. They don't sacrifice anything in the way of aesthetics for durability and yet remain able to stand up to the daily hazards that can damage more delicate designs.
No matter which of these ideas might sound right to you, there's a single place you'll want to go to get them.
Coverings & Installation for Your Home At Reef Window Treatments
Contact us at Reef Window Treatments today so we can help you get the best kind of coverings for your windows at a price that fits your budget. Our seasoned crews can even help to install them so you can start enjoying your new designs right away!


Summary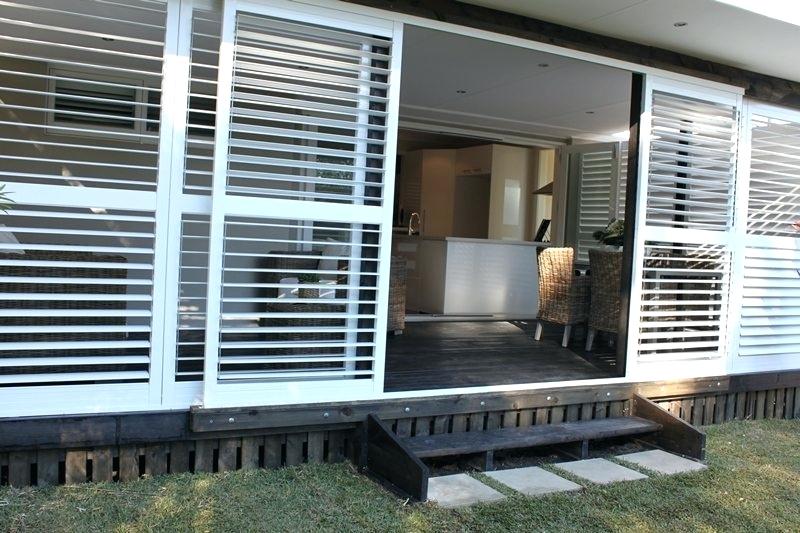 Article Name
Outdoor Window Covering Ideas and Installation Service
Description
Protect your valuables with outdoor window coverings from Reef Window Treatments! Our installation service is quick and efficient so you can enjoy your window coverings right away.
Author
Publisher Name
Publisher Logo