Have you considered minimalist window treatment ideas that you can apply to any home? The minimalist designer often goes beyond the standard neutral colors. Homeowners want more value out of fewer items in the house. You can get beauty from simplicity.
When Mies van der Rohe proclaimed that less is more, he started a massive revolution in terms of both interior design and exterior architecture. The overly ornate styles of yesteryear gave way to much simpler minimalist ones that help to provide a little bit of solace in our often overrun and busy world.
You can take this same kind of concept and apply it to window treatments in your own home simply by looking for a few postmodern ideas that will help to add some calm space to an otherwise chaotic setting.
What Does Minimalist Mean For Window Treatments?
Minimalism for window treatments means aiming for a simple design style with clean lines. A neutral color palette contains many white and grey shades while matching wood or stone flooring.
What about curtains and drapery panels? Aim for light drapes; avoid the light-blocking fabrics.
Minimalist Style Window Treatment Ideas
Just as the name suggests, minimalist design is light on adornment. In many cases, these treatments adhere to the concept of form following function, which makes them striking and extremely attractive. Check out some of these designs and picture them hanging in your own home.
Lightweight Drapes
Choose curtains that come in light grey, with wooden curtain rods. Light drapes support minimalist interiors, especially when placed in shady areas.
Wooden Shutters And Blinds
What Window do Products Contribute To Minimalist Design?
Now that you have these treatment ideas, what blinds, shades or curtains will contribute to them? How do you avoid overly fancy products?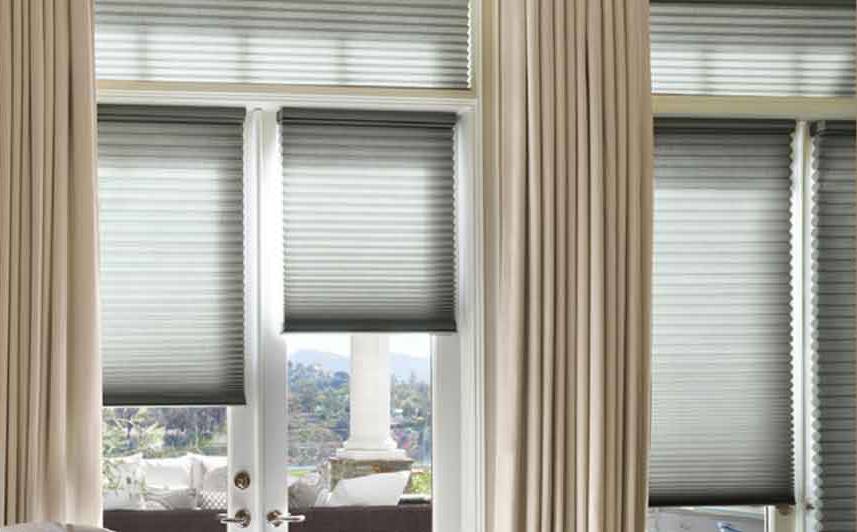 The Duette line of honeycomb shades are often called the original cellular shades, and they're so subtle that you might not even realize that they're there once you have them installed. That's because they're attractive without drawing attention to themselves. This is an important combination for anyone who wants to plan a room without looking garish. Best of all, they're designed to save energy with their unique design so they're every bit as much a green option as they are a trendy one.
Homeowners and commercial property managers can find them in both horizontal and vertical styles.
Over the years, vertical blinds have developed a reputation for being quite noticeable. Since they run the height of a window, it's hard to miss them once you enter a room. The Cadence line is designed differently, however. They're soft and drape like so you might actually think that they are drapes when you first enter a room outfitted with them. While they're certainly offered in a large number of colors, it's the subdued ones that you might be the most interested in since these have a minimal style that can fit into any modern style decor.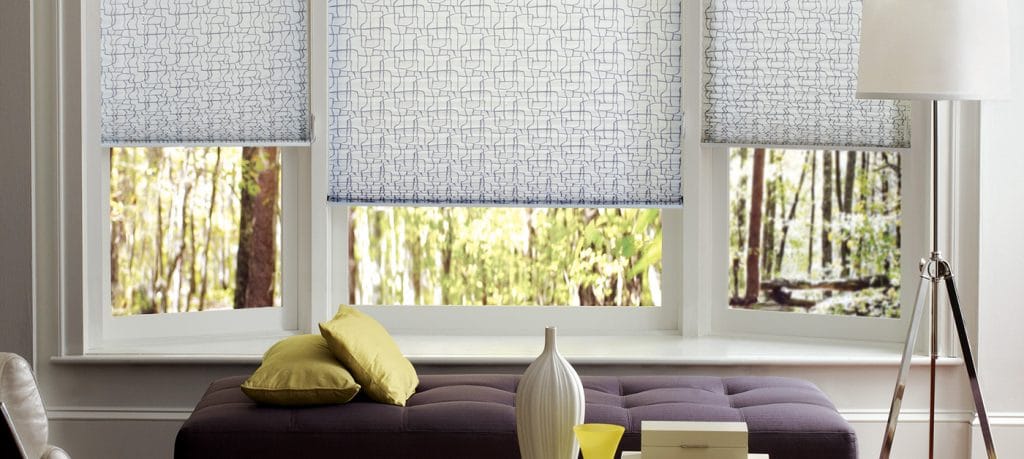 Once again, these pleated shades have a somewhat drape-like design that's very different from the style you might be used to. Those who want them to stand out can opt for bold modern colors and patterns, but a more subdued choice can help to provide an excellent minimalist look. These cost-effective shads offer an excellent level of privacy and are compatible without special LiteRise technology.
Although minimalist features scream modernism, that doesn't mean you can't mix in a little tradition either. There are countless traditional wood and metal blinds that offer a subdued look and can fit into even the most ultramodern settings. Think about the kind of furniture that you have in a room and see if you can match it to a particular style of wood or maybe one of the various colors of metal that are offered.
Window Coverings And Other Related Products
You may wonder what other coverings can contribute to minimalist decor. We have a few functional and stylish suggestions.
One can't go wrong with classic shutters. While they are less practical for hurricane season than modern metal exterior shutters, they look nice and can retain heat and cool air during extreme weather.
Cellular shades are one idea if you also want to keep a room cool. The alternative to pleated shades, the cellular honeycomb design contributes to insulation. You also get plenty of energy efficiency.
Locate Minimalist Window Treatments For Your Home At Reef Window Treatments
Reef Window Treatments knows how to integrate the minimalist home with South Florida aesthetics. From minimalism to modern Art Deco, we can keep your house cool in the summer and warm in the winter.
If you're redecorating, don't hesitate to contact us online. Experienced representatives from Reef Window Treatments will help you find the right kind of window treatments for your home.

Summary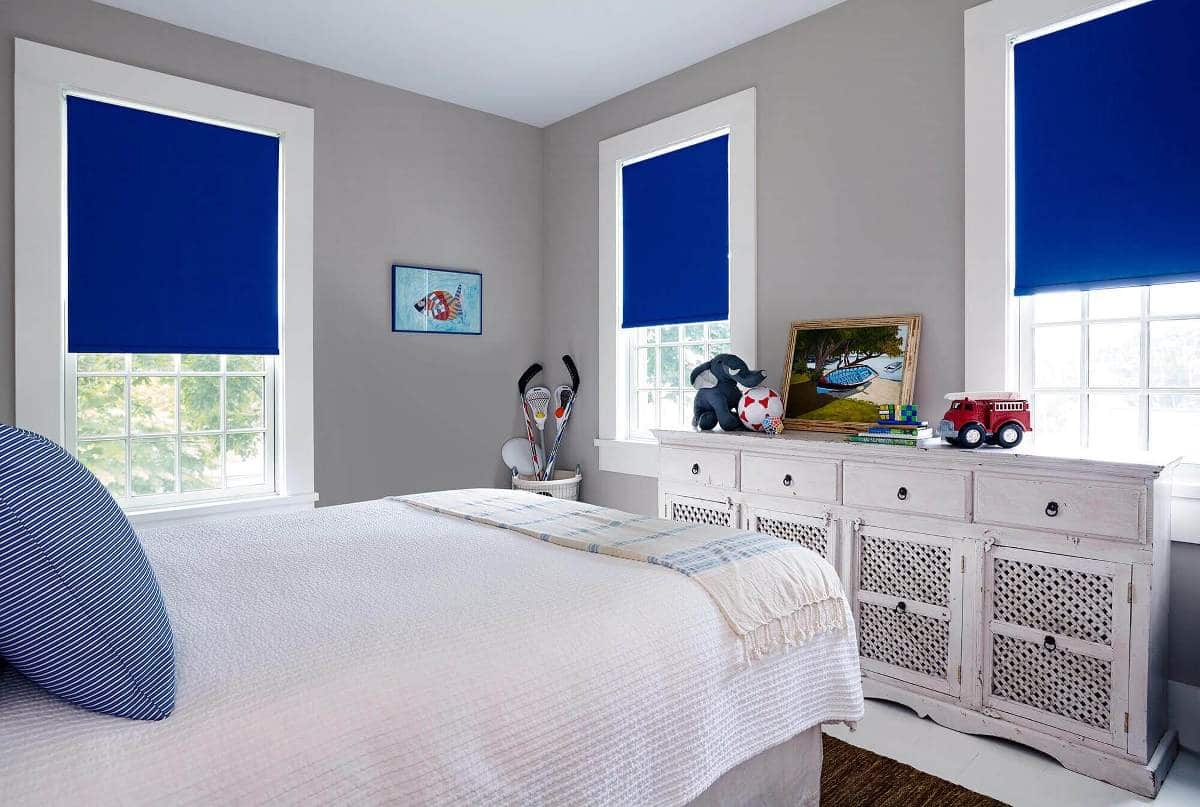 Article Name
Minimalist Window Treatment Ideas That You Can Apply To Your Home
Description
Let's look at our minimalist window treatment ideas that you can apply to your home befor your start decorating your small rooms.
Author
Publisher Name
Publisher Logo